The Friends Book Sale Room is a hidden gem!
Located in Queset House (51 Main Street, North Easton - take the right-hand driveway when arriving at the Library), it offers a huge collection of gently used books to suit any interest for both adults and children. The Book Sale Room is open during Queset House's normal hours of operation: 1:00 to 8:00 p.m. Monday through Thursday and 1:00 to 5:00 p.m. Friday and Saturday.
For the safety of our visitors and volunteers while visiting or dropping off donations, please adhere to all posted health guidelines while inside Queset House and the Book Sale Room.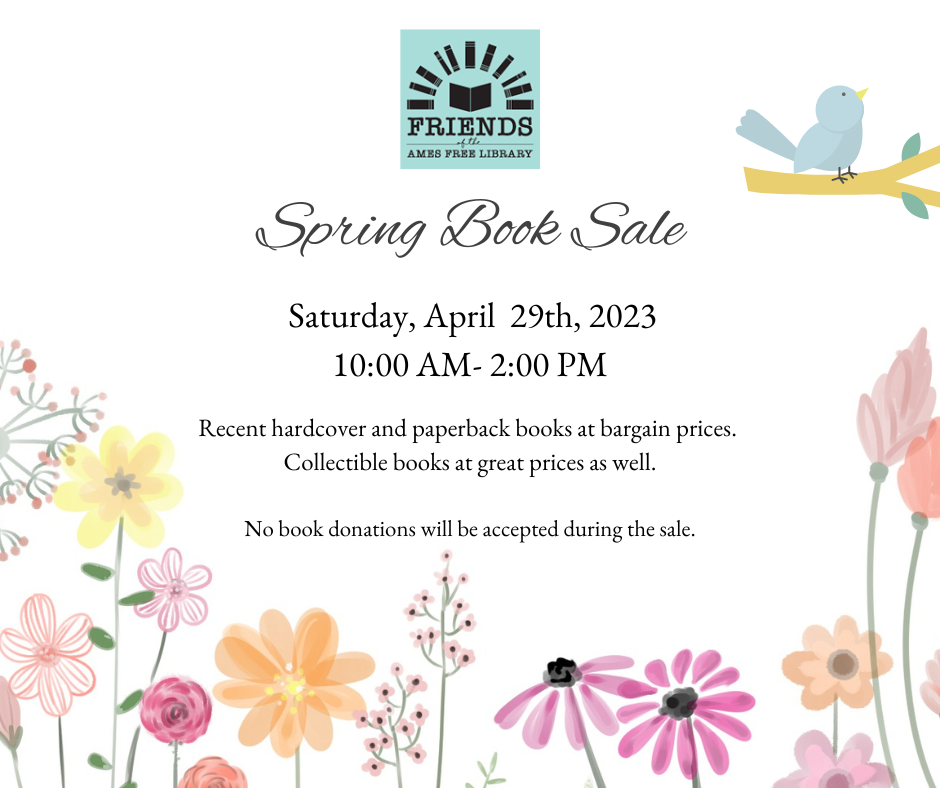 Pricing
 Hardcover books - $1.00
 Paperbacks - $.50
 Audio books - $3.00
 Specialty books - Priced individually
 Teachers may buy books for their classrooms at half price!
Donations
Every Saturday, during Queset House's regular operating hours of 1:00 to 5:00 p.m., we welcome donations of gently used books in excellent condition at the Book Sale Room. Sales of high-quality books help us support the library.
Books in poor condition will not be accepted. Please note our criteria:
Due to space limitations, donations are limited to no more than 25 books per donor

No dust, mold, stained or torn pages, or notes in the margins. If you wouldn't buy it, please don't donate it!

No textbooks, magazines, encyclopedias, dictionaries, or CDs

Never leave books outside the building
To donate more than 25 books in excellent condition, please contact the Friends at amesfreefriends@gmail.com to make an appointment. Many thanks for your understanding. 
For books that do not meet our criteria, you might try More Than Words (617-674-5555), which offers curbside pickup by appointment.